Your water needs. .

. . .from the Sun

Water From the Sun For a Thirsty World
| | |
| --- | --- |
| Posted on February 4, 2015 at 1:10 PM | |
Our solar desalination technologies, some of which are covered by joint patents between KII and University of Texas El Paso (UTEP), was entered into a worldwide contest to find the best renewable desalination approach for small farmers. The sponsors were the US, Switzerland and Netherlands governments and they received 69 entries from 29 countries.
Below, KII CEO Hill Kemp (in the white hat) explains the Solar Desalination Process to some of the visitors to the Desal Prize site.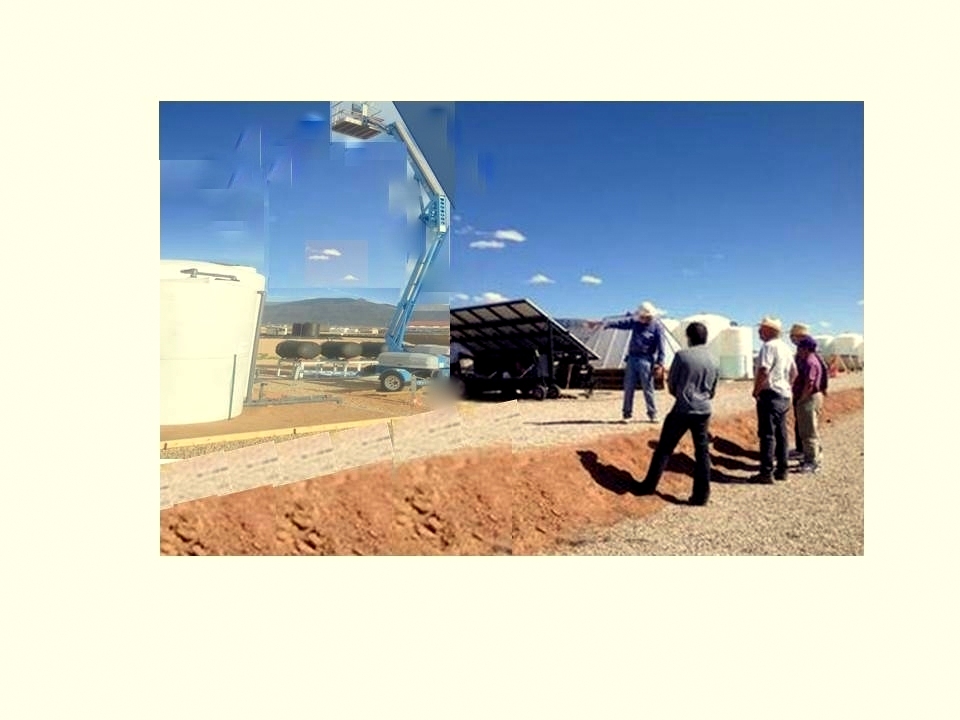 Our little company was picked in the top 8 (the judges had the option to name a top 10 but eliminated 61 of the entries). We wound up in the top 6 and actually displayed our technology at the contest site in Alamogordo, New Mexico(Photo above). MIT won and another team from UTEP's CID group came in second. But for us to come in 6th behind the likes of MIT is a major affirmation of our technology. The solar energy recovery is based on the patented Suns River solar still. The process which won recognition is one jointly developed by KII and UTEP and features solar powered Multi-Stage Flash. Ours was the only desalination technology with no internal electrical or mechanical parts and 100% solar powered. We are pursuing other options now and hope to have announcements soon.
KII/Suns River is offering attractive deals in order to raise money for this competition. Send us a note from the Contact Page on this site and we'll be happy to explain.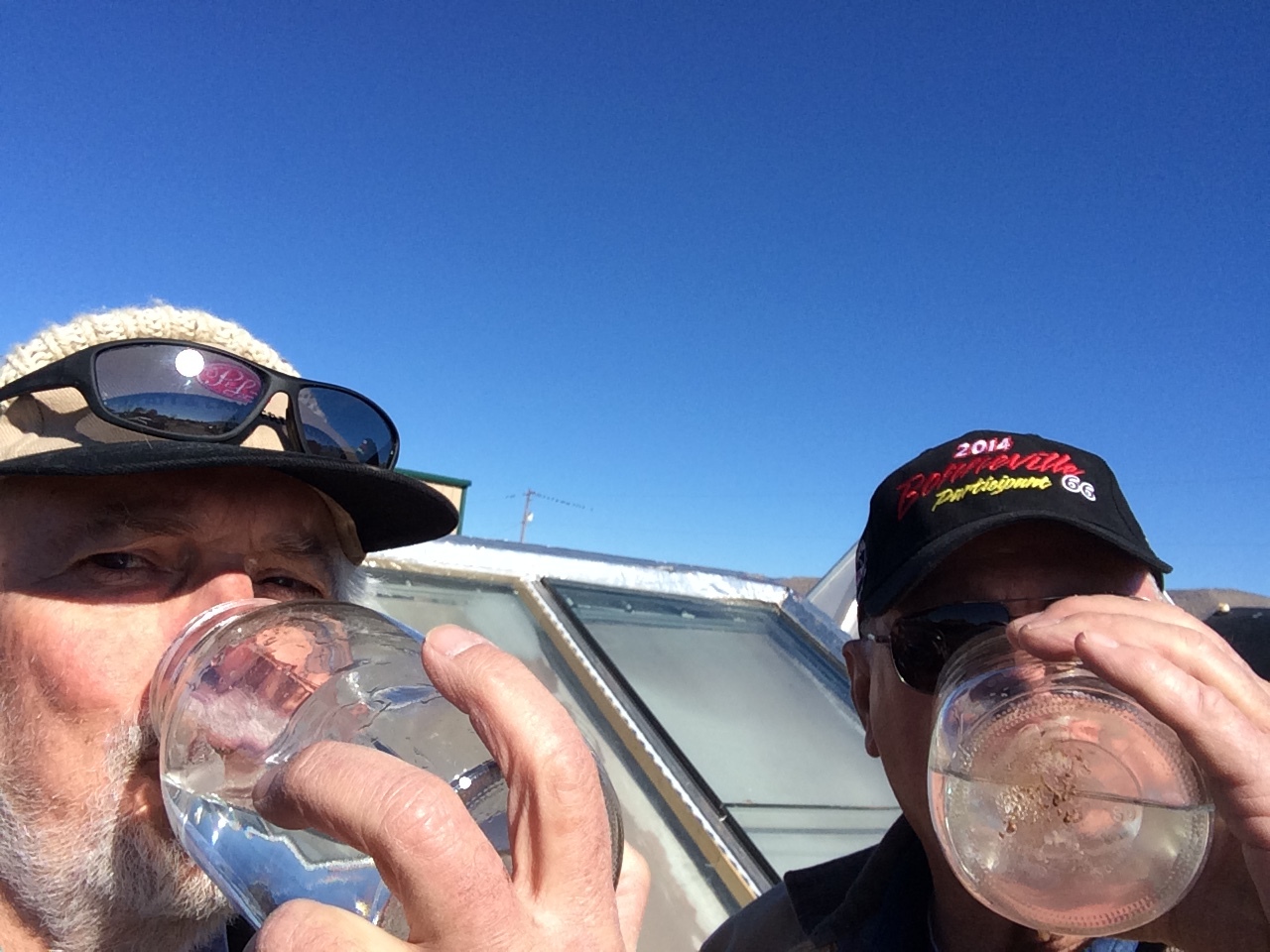 DRINKING THAT GOOD WATER RIGHT OFF THE STILL
Categories: None
/